Micronair News and Events
WA - SA - VIC - NSW- QLD -TASMANIA - NT
NEW ZEALAND
August 2016
Milestone for pleated Filters
August 2016 saw the 1000th Micronair Extractor installation using pleated filter cartridges
Micronair have developed a series of pleated cartridge dust extraction machines which have been in service in high dust load environments such as heavy woodworking applications with great success for almost 10 years. The point of difference between this pleated filter and the traditional pleated filter is quite simple, Micronair only use custom built filters with wide pleats spacing and large pleated angles to allow good dust caking with effective dust release and a tuff spun bonded polyester material not Paper.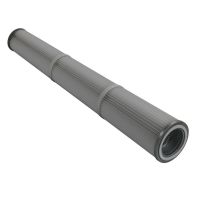 October 2015.
New large capacity 'reverse pulse' extractor range released.
More efficient dirty air separation, more compact, greater design flexibility
October 2015
New range of Weld and Solder Fume extractors released.
0.1 and 0.3 micron, single and twin intake models.
Jacks NZ VC8 Customers confirm results achieved.
Jan 2015
Programmed control of ductline auto gates designed and delivered. Maintains minimum gate areas are constantly open and automates ductline flush cycles at closedown