Dust Extraction & Collection Machine
CLEAN - FLOW medium and high demand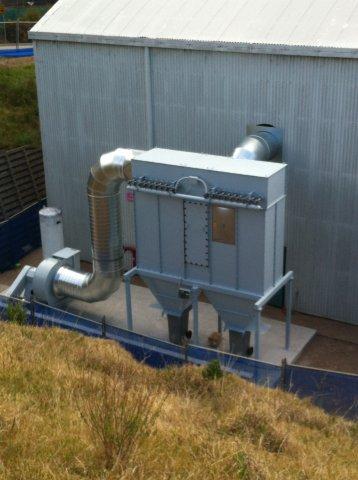 Clean Flow 126
Clean Flow 84
Clean Flow 126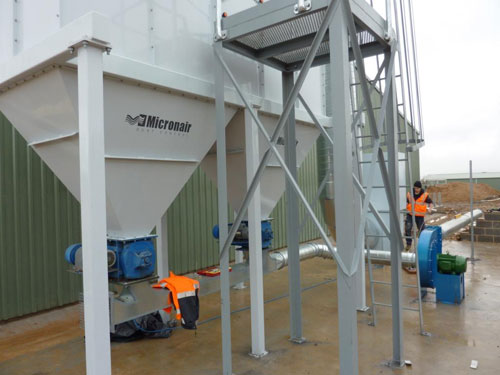 Clean Flow waste transfer
Micronair's range of Reverse Pulse 'on-line cleaning dust extractors are designed to provide maximum performance where high volumes and loading demands need to be met. With air volumes ranging from 1,300m3/hr to 200,000m3/hr and the flexibility of variable waste-dump bin sizes and locations CLEAN-FLOW offers the latest technology and design break-throughs across a  spectrum of models sizes, airflow and pressure ranges.
CLEANFLOW also offers you a choice of Pleated Filters - offering large filter areas in a compact footprint. Or... smooth wall 'sock' filters where pleats are not suitable
Where  you have a range of machines with high dust extraction volumes, a wide variety of pressure and flow requirements and you require constant 'on-line' filter cleaning our CLEAN -FLOW range is the answer. It's also ideal when a high volume continuous dust extraction & collection process is required from a production line.
CLEAN - FLOW technology provides consistent filter efficiency to ensure effective removal of waste material generated by the likes of high speed CNC machinery or similar applications.
Our advanced and unique 'ULTRA - FLOW' reverse pulse technology is included across the CLEAN-FLOW range. This really sets us apart from other Reverse Pulse systems shrinks the size of the dust extractor while still providing all of the benefits of online cleaning and performance. This allows a much smaller machine footprint and reductions in operating costs.
Every 30 seconds a bank of filters is cleaned in a sequential pattern by a high speed ( 1/10th second) pulse of compressed air. The effectiveness of this pulse is a unique ULTRA - FLOW design advantage and combined with the carefully calculated filter spacings and scientifically designed flow of air over the filters  (downwards spiral)  means superior performance and results.
CLEAN-FLOW offers a range of high efficiency fans to provide excellent waste material and wood working dust removal at the same time reducing power consumption, reducing the levels of work place dust, and improving tooling and machine life.
Each machine is Australian designed and built from powder coated Galvanised steel with stainless steel fittings to enable the units to be installed either inside the factory or outside where it's fully sealed design makes it weather proof.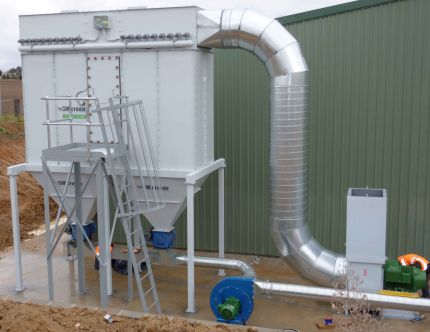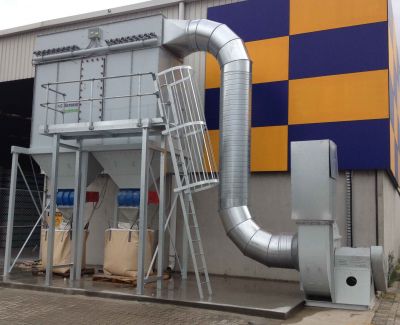 The CLEAN - FLOW Range...